This bundle includes the 'How To Use Maschine Plus', 'How I Use Maschine' & 'How I Mix Beats' video courses. This bundle is for you if you are someone who owns a Maschine Plus and is looking to learn:
How to produce full instrumentals in standalone mode
How to use the Maschine software
How to mix your tracks
and much more
You will save $45 when you purchase this bundle!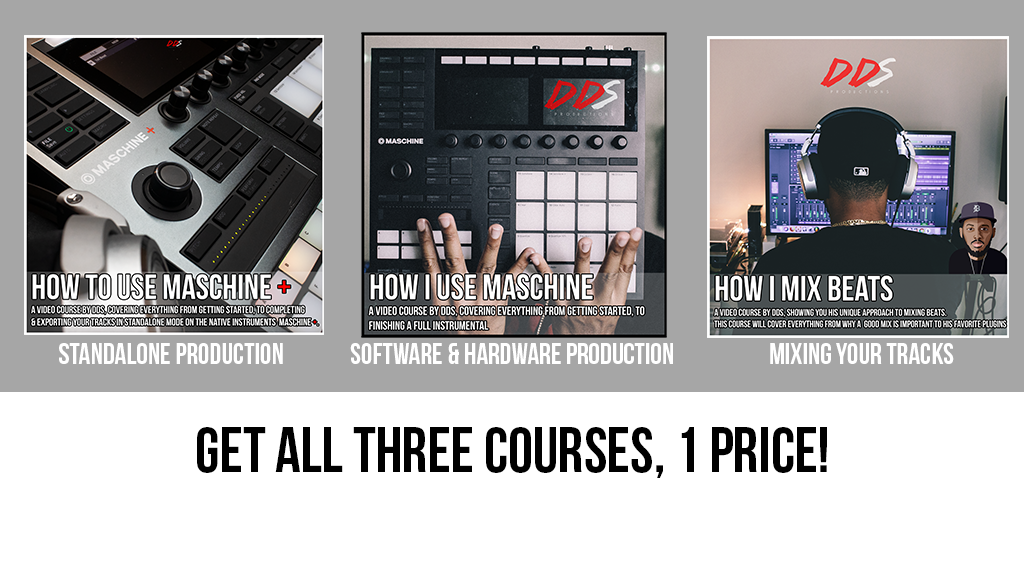 Start making great music now!
Join the hundreds of producers already enrolled in these great video courses! You will also be joining a community of fellow music producers, who can help you along the way!